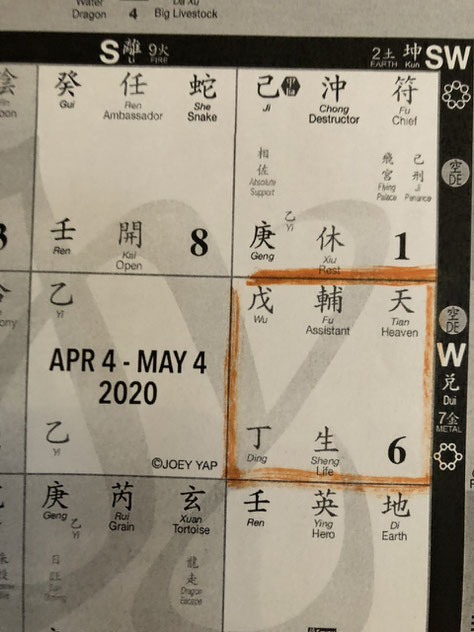 Hello energy healing, Feng Shui and QiMen dun Jia lovers! 
The new wealth is health.  
So this month in April 2020, we want to hang out in the western quadrant of your home, or at least, have your back to the West as much as possible. (Even as I write this post I have faced my laptop forwards towards the East in order to have my back to the West.)
Why the West sector you ask? 
The West is 100% full of good symbols in April 2020, especially in learning new skills in preparation for future wealth once coronavirus settles down:
+ Life Door: one of the best doors for wealth, health & prosperity
+ The Number 6: for health and wealth
+ Wu: for wealth and good planning
+ Assistant: education and academic luck
+ Heaven: for energy, beauty and intelligence
+ Ding: for learning and good connections with others
So keep your back towards the West as much as possible, and hang out in the Western side of your property inside and outside as well. The West is best! Use COMPASSION33 at checkout on any intuitive service for a limited time!