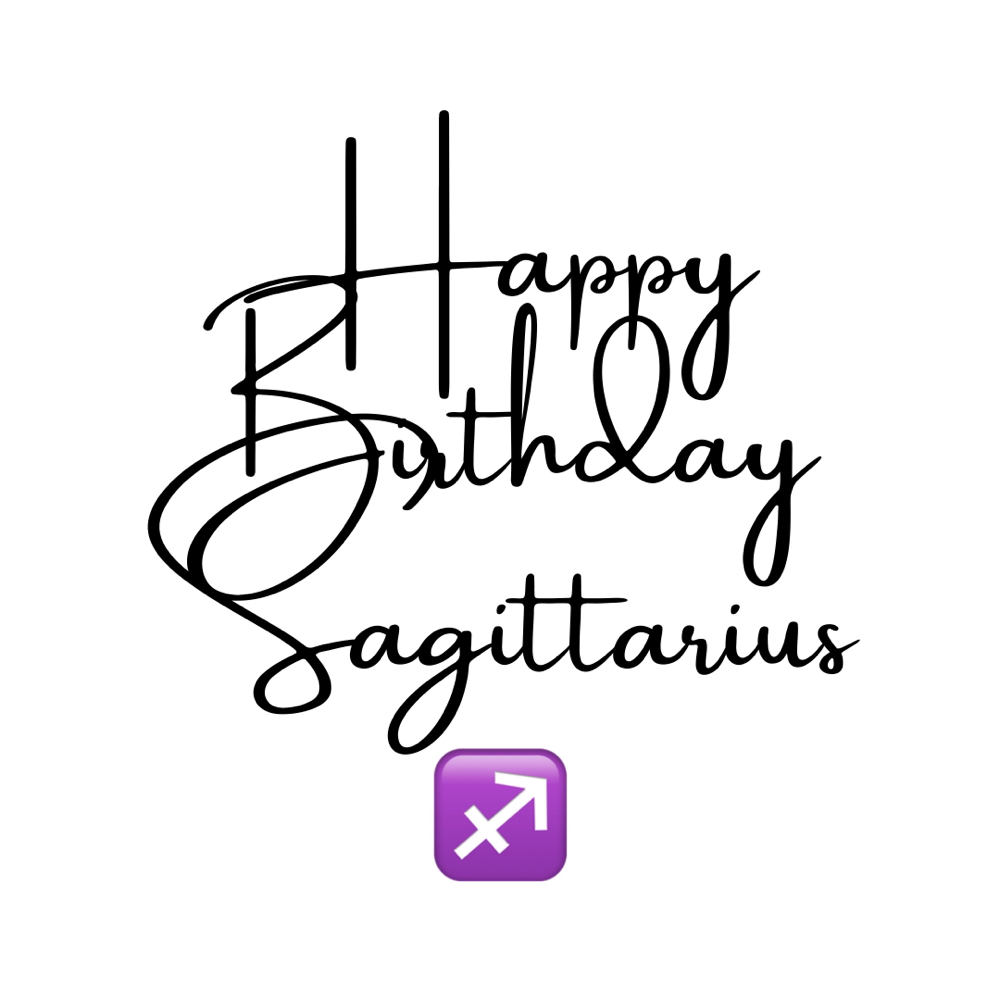 Happy Birthday Sagittarius ♐️ 
November 21/22 - December 20/21
It's Sagittarius season! Yay!!! Free Brittany Spears !  (And she's a Sagittarius) 
Here's a time for questioning, freedom of thought, travel, religious and spirituality ideals as well as foreign affairs and higher learning. 
Also a time for new horizons and optimism… as well as really getting to the heart of what we believe in. 
What is our meaning of life?
The Sagittarian glyph is the archer, fusing intellect with instinct with a sprinkling of action.
Optimistic Sag (keyword: "I See") is ruled by Jupiter, the big planet of expansion. 
This is the energy of the explorer, learning, travel, publishing and spirituality. 
(I'll bet Louise Hay from Hayhouse publishing had some strong Sagittarius in her chart. I'll have to check that.)
In a perfect world for Sag, everyone would have the flexibility and versatility to have freedom and stability combined. 
There is an impulsive nature that can be overly optimistic … so my suggestion Sag:
Is to add a dose of realism to your chart by hanging out with an earthy Taurus, Virgo or Capricorn. 
Gift ideas and crystals for the adventurous, spiritual Sagittarius:
Blue lace agate, Pink tourmaline, smoky Quartz, anything connected with travel and higher learning. 
Shares in a racehorse would also satisfy the Sag gambler.
For more forecasting and energy healing tools to win at life, please visit me at:
🌟 www.TheMoonTree.org 🌟
Helping You Navigate Life's Energies 
.
.
.
#themoontreedotorg #sagittarius #sagittariusastrology #sagittariustraits  #intuitiveastrology #energyreader #sagittariusrising #sagittariusmoon #sagittariusgang #sagittariansbelike #sagittarian
 #sagittariusaction #sagittarius♐️
#sagittariuslife #sagittariuslove #sagittariusfacts #sagittariuswoman #sagittariusbaby #sagittariusman
#sagittariusshit #sagittariusstuff #sag #sagittarians♐️ #sagittariusgirl #sagittariusboy #sagittariusrising #sagittariusascendant #sagittariuszodiac #sagittariushoroscope #sagittariuspersonality