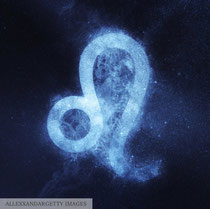 How to Love a Leo ♌️ 
July 23-August 22
Leo energy affects the Aquarius very much, so no wonder my best friend is a Leo!
Ever notice how there's a lot of
commitments at the end of July and in August? 
Family get-togethers, celebrations and backyard BBQs come to mind...
That Leo energy is about friendships and standing out. It's coming out of the homebody shell of watery Cancer and getting into that firey energy of Leo.
Your loyal Leo will expect some recognition for their hard work. If you want to get on their good side, send them some sincere compliments. 
They also enjoy a luxury gift in shiny wrapping paper. Don't forget the pretty bow! 
Most are good at making money and enjoy spending it on creative projects like landscaping, as well as on nice clothes and expensive long-lasting footwear. (Sorry, but Walmart just doesn't cut it for your Leo.)
There's a lot of creativity inside your Leo, especially when surrounded by the right team of people.
The Lion cares about their hair just like the proverbial lion's mane... and have tons of "pride" like the king of beasts.
Disagreements are better left for your Leo to win. Otherwise you could be faced with a patronizing, opinionated argument that might never end.
They are dramatic, enthusiastic and very generous. They really do care! 
They just have to watch out about over-controlling and over-organizing other people. 
Let the others do their own thing without letting your ego get in the way.
(The karmic challenge is to become personally empowered rather than to
enjoy power over others.)
Leos desire special treatment. That's simply because they subconsciously know that they're born special!
They might tell you different, but they enjoy being in front of a crowd - the center of attention. 
And people with their Venus in Leo have a flair for dramatic arts and are often fabulous  singers or radio personalities. That amazing voice!
Many Leos are natural dancers, TV producers, rock stars, models, sportspeople or creative designers.
Anything that involves performance.
They are also good at dealing with gold, windows/heating and heart-based medicinal fields like cardiologists or heart surgeons.
Thoughtful healing gemstones for your Leo friend include: 
Tiger's Eye, Carnelian, Chrysocolla, Citrine, Emerald, Fire Agate, Green & Pink Tourmaline, Larimar, Pyrolusite, Petalite, Quartz, Red Obsidian, Rhodochrosite, Topaz, Turquoise and Yellow Spinel. 
Gold is appealing, especially a nice
slab of it. (A great investment!)
Take your loved Leo ♌️ to Rome, The France Riviera, Prague, Chicago, Philadelphia, any exclusive fancy resort, castles and anywhere near a fire or furnace (as they get extra cold in the winter.)
Sundays are special for the Leo, so enjoy extra time with them on this day.
Hug your loyal, beautiful Leo ♌️  today!