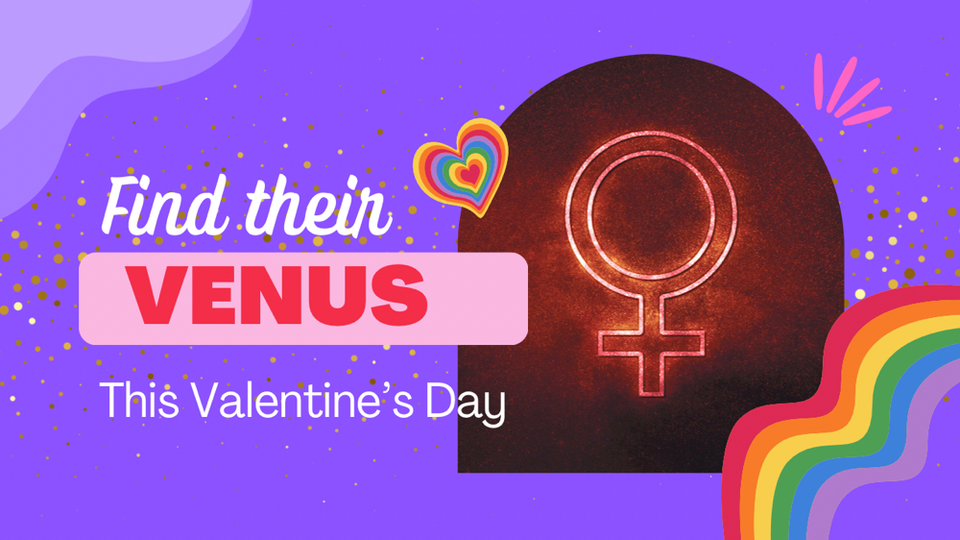 How to seduce your partner this Valentine's Day: 
Find out where their Venus is located in their Astro-Chart! 
HINT: You'll need to use an online free calculator like https://astro.cafeastrology.com/natal.php
And key in their date of birth.
Look at their VENUS placement:
Venus in Aries: 
These sexy, fiery people need constant excitement in relationships. 
(Think Liz Taylor & Marilyn Monroe) 
If things slow down they start looking elsewhere. 
So give them a spontaneous date with some exciting action and they'll be yours forever!
Venus in Taurus: 
Touch and massage them this Valentine's Day. 
Top it off with some chocolate dipped strawberries 🍓 and your partner will love you until the cows come home. (Haha see what I did there? Taurus is the Bull…)
Venus in Gemini: 
Give them a nice dinner with some actual conversation this Valentine's Day.  No phones allowed. 
And give them a ménage-a-trois if you're into that…(because they secretly are!) 
Venus in Cancer: 
Mother them. 
Cook a nice dinner - a 3 ingredient recipe on Google - fuss over them, make them feel special and nurtured. 
If you can't cook, order take out … just make sure there's lots of snuggling on the couch watching That 70s Show replays. 
Venus in Leo: 
Put on a show! Get dressed up and go out! Maybe to a theatre, or a themed party, they like a bit of Ritz. Or? You can host a Valentine's Day Oscar themed party at your house. Something fabulous and something with the theatre, is what they  really love!  
Venus in Virgo:
Have a shower, shave, brush your teeth, don't smoke, and smell good. 
(These people love good hygiene.)
Have a schedule if you're going to take them out. 
Example:
6:00 dinner at Applebys

7:30 movie (a smart one) 

9:30 Shower, chocolate, massage and then sex
Venus in Libra:
Have a tasteful night with these folks. Nothing too crazy. Take them to an art gallery or fashion show, or something beautiful to watch … and then dinner with some intellectual conversation. Venus in Libra is all about good taste. They don't approve of dumb-asses.
Venus in Scorpio:
Sex, sex and more sex. And maybe something a bit illegal too. (They like that.)
Venus in Sagittarius:
Do a friendship thing, maybe outdoors, to get them indoors in bed with you later.
Venus in Capricorn:
Don't wear makeup, (or at least don't try too hard.) They like the real you.. Just go do whatever they want with them … but let THEM lead the experience in their own responsible Capricornian way. 
Venus in Aquarius:
Sexy-text them first. (They like phone sex.)
Then when it's time for the date, show off your newest techno gadgets. 
Give yourselves temporary blue highlights.
Go hang out with weird people at an equally weirdo restaurant. 
Then take them home for some ultra kinky time! 
Also don't be too clingy, they HATE that! 
Venus in Pisces:
The total artsy-fartsy placement here. 
Take them to an art mixed with music date. 
Eat good food with them. Maybe seafood?
Take them to the cinema. (They like good movies. )
Be romantic. 
And go save some dogs at your local SPCA too. 
Want more love reading stuff?
Visit our Valentine's Day special readings page! 
Love,
Trina
Intuitive Guide
www.TheMoonTree.org
Helping You Navigate Life's Energies