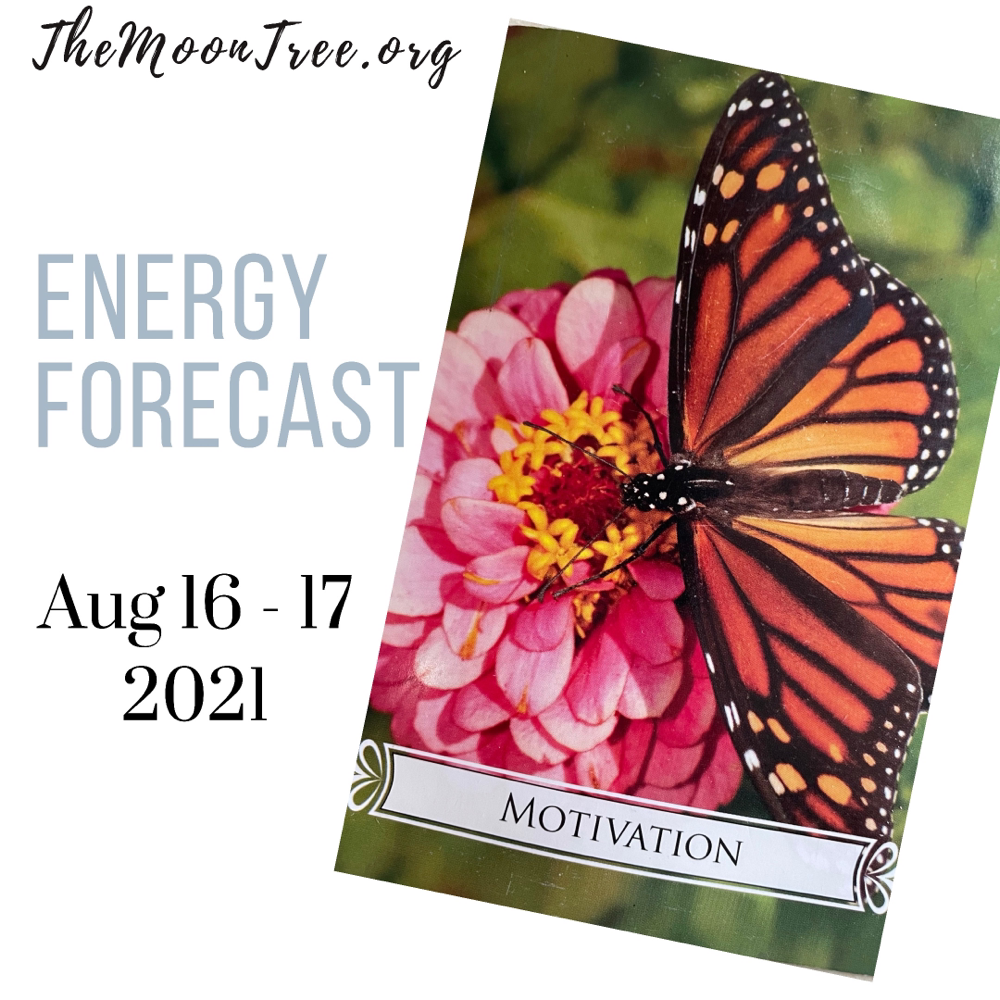 ✨Intuitive Energy Forecast✨
Monday August 16 - Tuesday August 17, 2021
🎵"I'm Bored by Iggy Pop🎵
* Sun in Leo ♌️ (fire)
* Moon in Sagittarius ♐️ (fire)
* Motivation (Butterfly Oracle Cards for Life's Transformations)
Neil Armstrong, Evangeline Lilly, Woody Harrelson, Hilary Swank and Marlon Wayans are Leo celebrities with their Moons in Sagittarius.
For these two days we have double fire in the cosmos.  This is an "action" time for fun, creative expression mixed with higher learning (and maybe some long distance travel.)
We dream of excitement! 
MOTIVATION
The pink flower is about the heart chakra for love, while the orange butterfly is the sacral chakra for the joy of life… and creativity.
There may be a boredom with the "usual" of life at this time. Shake up your routines to regain interest.   
Do something different even if it's taking an alternate route home, or having a tea instead of coffee. 
Have sex in a different room. Try a new recipe or a different restaurant. 
Play some uplifting music. Watch a different genre of movie than you're used to.  
Create a vision board with your kids. 
Think of something you did more than 8 months ago and do it now.
(You get the idea.)
For your own personal intuitive reading, energy healing tools and The Power of 8 Chakra Oracle Cards, please visit me, Trina at:
✨www.TheMoonTree.org✨
Helping You Navigate Life's Energies
.
.
.
#themoontreedotorg #sagittariusmoon 
#intuitiveastrology #leoseason  #leoastrology #energyhealing #healingenergy #energyforecast #weeklytarot #oraclecardreading #oraclereading
#astrologyforecast #astrologyreader #astrologyreading #spiritualadvice #intuitiveguidance #intuitiveguide 
#besttarotreader #intuitiveliving #healingenergy #freereading #spiritualmedium #intuitivereader #intuitivereading # #energyreader #energymedium