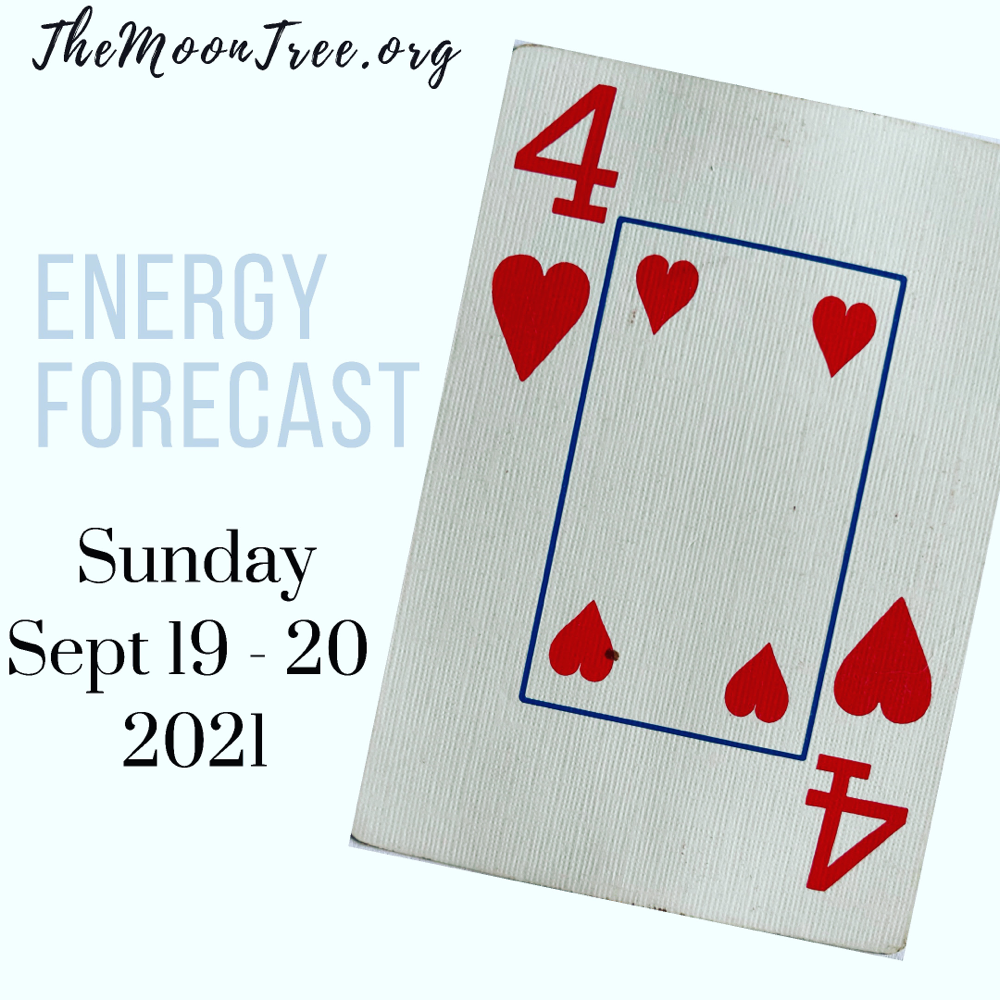 ✨Intuitive Energy Forecast✨
Sunday Sept 19- Monday Sept 20, 2021
🎵You Never Give Me Your Money / The End by Jack Black (Tenacious D)🎵
* Sun in Virgo ♍️ (earth)
* Moon in Pisces ♓️ (water)
* The 4 of Hearts ♥️
Jack Black is a Virgo celebrity with his Moon in Pisces. 
I've recently discovered that many other comedians have a strong Virgo influence too.  They have the ability to dissect any situation to expose its absurdity. Which makes them funny people.
Jack is also an amazing musician and actor  … coming through from his Pisces moon. 
Ok so what does this all have to with US? 
Well, Virgo energy feels uncomfortable with  vulnerable emotions and Pisces energy is dreamy.
That's why the 4 of Hearts popped out of my deck for this read. 
Here's a time where we feel emotionally distant and may even miss the boat altogether on an opportunity. 
Sometimes we have to get our head out of the clouds and use both our mind and heart to make good decisions.